About The Owners
Wildwood is currently owned by "The Colonel" and "Tinkerbelle" Walker. Robert Wayne Walker is retired military, having first served a year in the Navy, then returning to the service to make a career out of the Air Force. Jeanie Walker was nick-named "Tinkerbelle" as a child because of her small stature and it was shortened to "Tinker" then "Tink" as she grew up. Tink developed an appreciation for the Victorian period while living in Europe and bought Wildwood because of the house's unique beauty. In Tink's honor you will find a fairy theme throughout Wildwood.
Wildwood is elegant, yet very comfortable and relaxing. We offer a history tour of the home that includes quite a bit not given on this page, including a viewing of the servants' quarters, complimentary to our overnight guests. The Walkers invite you to come enjoy the history and beauty of their home!
Your Host

You can see we enjoy our vacations and we want you to enjoy yours as well! We do see it as our responsibility to help you experience all the wonderful things Hot Springs has to offer. We've worried about our guests losing personalized service as we go to online booking so let us say feel free to call us with any questions. We would love to hear from you!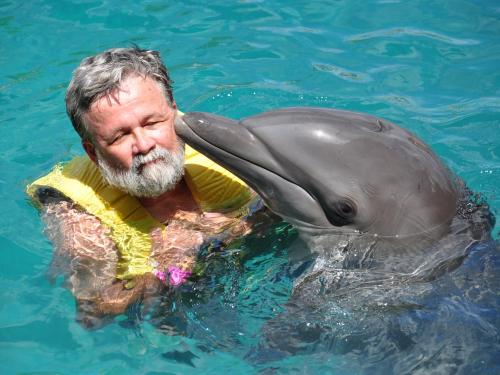 David graduated summa cum laude with a degree in New Testament Greek at Abilene Christian University and then did graduate work at the University of Texas. He loves people and has used his talents as a full time minister for many years. He continues to minister by teaching adult classes, leading small groups,and occasionally preaching here in Hot Springs, and performing weddings and vow renewals at Wildwood. Currently he works as a full-time mail carrier and uncountable hours as an Innkeeper (the work never stops here!) He will be the one checking you in at 1 a.m .with a genuine smile on his face and he is also the one you can hearing laughing all over the house.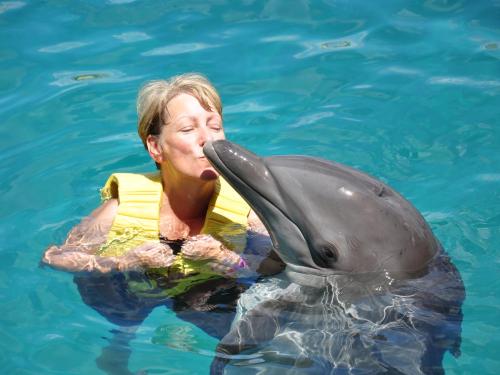 Rebecca spent 15 yrs as a manager in retail, then owned a craft painting business in Dallas.These days, she uses her artistic talents in decorating Wildwood and cooking the delicious 3 course breakfast you will enjoy each morning. She gives the tour of the home detailing the incredible history of Wildwood and the Ellsworth family. She also loves people and is committed to providing the best hospitality to be found in Hot Springs!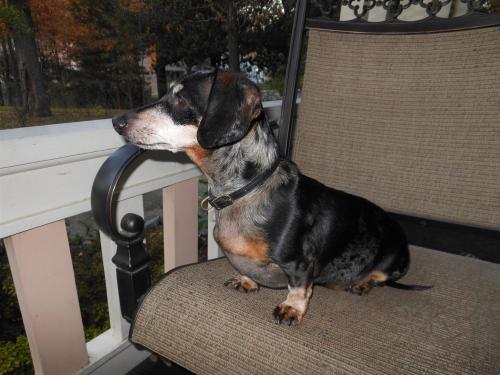 Shorty is the resident guard dog. He is a black and tan dapple miniature dachshund and he thinks he rules Park Ave. He isn't allowed in any guest areas and we live on a separate floor of the house so you probably wouldn't know he is here. Although he is a loving and loyal family member, he still hasn't, after 10 years, grasped the concept of hospitality! If you see us walking him and he barks at you, he isn't saying "Welcome", he's saying "Get off my property!" Maybe one day he'll get it.... :) If you own a dachshund...you'll understand!